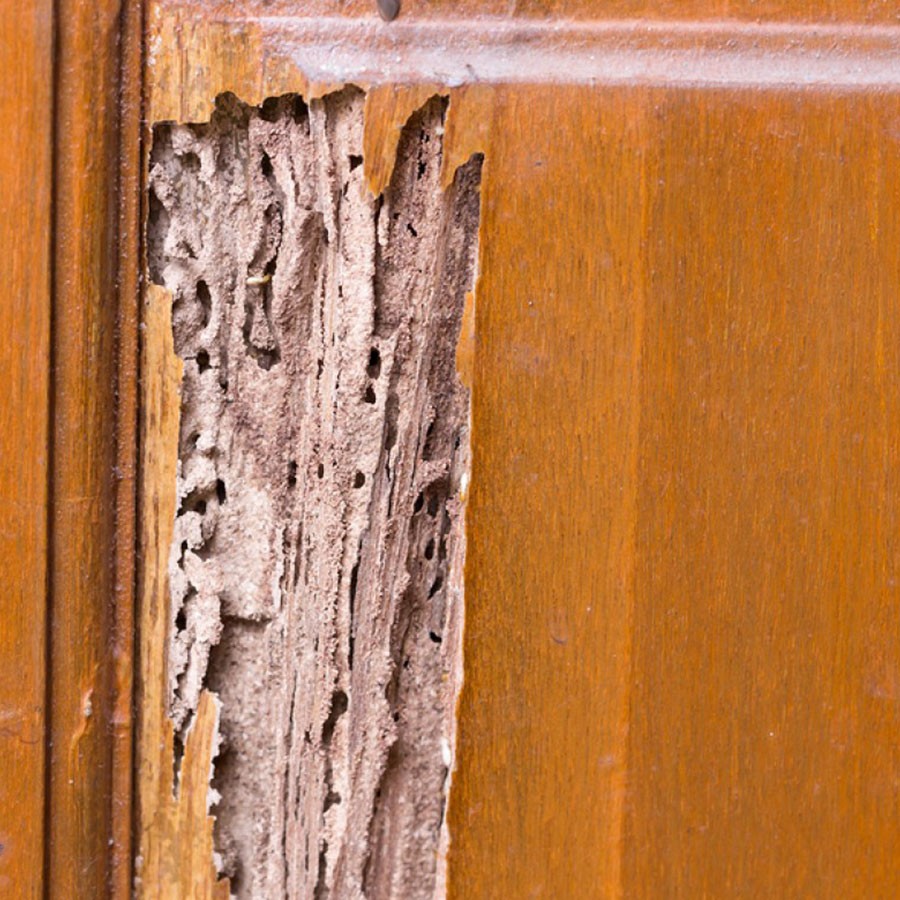 TIRED OF TERMITES DESTROYING YOUR FOUNDATION?
SAVE YOUR HOME IN GRAND JUNCTION, CO WITH TERMITE CONTROL SERVICES

Termites are unforgiving bugs that feed on wood around your property. They will ruin your foundation, wooden furniture, walls, doors, and more if left untreated. Combat this problem at the first sign of damage by investing in termite control services from Shield Pest Control, LLC. We will apply a termite pre-treatment to new construction projects, or eliminate existing mites for a fresh start.
Do you have a new construction project in Grand Junction, CO coming up? Schedule your pre-treatment for termites today. This preventive option protects your home or office from wood-eating insects.
DISCOVER THE SIGNS OF TERMITE INFESTATION
TERMITE PRE-TREATMENT & CONTROL IN GRAND JUNCTION, CO
Termites will stop at nothing to feed on your home or office. Investing in termite control at the first sign of attack is vital to saving your structure. Check out these signs that indicate you have termites inhabiting your property:
Mud tunnels coming up from your foundation
Leftover wings and debris (frass)
Holes in your soft walls (drywalls) or furniture
Preserve your property in Grand Junction, CO by investing in our control services at the first sign of damage.
Shield Pest Control will help you with all of your pest control needs. We offer free estimates to residents of Grand Junction, CO. 
TRUST US FOR THOROUGH TERMITE CONTROL TREATMENTS
When you need termite services at your home or place of business in the Grand Junction, CO area, turn to a pest control company you can count on for a thorough job. We will find the source of the problem and treat your property to prevent future infestations. 
Take control of your home or commercial facility today with our pest control services.
DON'T WAIT FOR TERMITE DAMAGE TO GET WORSE
When it comes to termite control, time is of the essence. It is important to contact a pest control company before termites can:
Ruin your antique furniture or favorite wood pieces.
Cause your floors and ceilings to swell and buckle.
Hollow out your foundation or support structures.
Besides looking shabby, this kind of damage can make your home or commercial facility unsafe. Call 970-314-9955 now to schedule pest control services in the Grand Junction, CO area.
SPEAK WITH AN EXPERT
STOP TERMITES IN THEIR TRACKS!
SCHEDULE TERMITE CONTROL SERVICES
Get an expert termite slayer to your home or office.